Sedation Dentist Plantation, FL
Sedation Dentistry
Our husband, wife, and sister license and certified dentists have pioneered the award-winning anxiety-free sedation dentistry with twilight sedation, general anesthesia and advanced laser techniques to provide dental care. We are the fastest dental care provider in Plantation FL with our ability to performer ALL dental care is as little of one or two visits.
We take great pride in providing the dental treatments that are responsible for improving the self-confidence and happiness of our patients.
Experiencing life from having dental issues it is emotionally exhausting for many patients. Our great satisfaction in serving our wonderful patients with their journey of having healthy teeth for a new smile, especially when patient's tears of happiness is present, is difficult to put into words. Every new patient has a story to tell...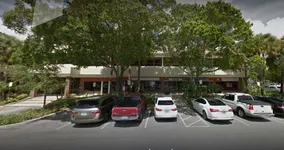 When we met our patients in real life, we try to unearth their dental and life story and to tell our own as clinicians. The end goal is to find out if we can bring these patients back to good oral health and give them a great smile.
In this process of knowing each other we tap into the underlying reason patients develop cavities and gum disease and why they have decided to come to see us– to get to be the very best version of themselves; a version they have always had within them that got lost along the way.
To ensure your convenience below is the information you need about our location, online appointment request and hours. ACCEPTING MetLife, Dental Dental, Cigna, BCBS, Aetna, Assurant, Humana and Guardian dental insurance.
Sedation Dentistry Plantation, FL
Max Arocha DMD
1125 S University Dr
Plantation
,
FL
33324
(954) 526-2349
Call For Pricing Options
Office Hours
Monday:
Tuesday:
Wednesday:
Thursday:
Friday:
9:00 AM - 5:00 PM
9:00 AM - 5:00 PM
9:00 AM - 5:00 PM
9:00 AM - 5:00 PM
9:00 AM - 2:00 PM
Dental Appointment in Plantation
We know you have many choices when choosing a dental office in Plantation, FL. Make Appointment via our online booking.
Does insurance cover sedation Dentistry
ACCEPTING all major insurance plans like Metlife, Delta Dental, Cigna, Guardian, BCBS, and Aetna. Call our sedation dentistry dental office to verify acceptance of your insurance plan. If for any reason, we do not accept your insurance plan we will be happy to file a complimentary insurance claim for your reimbursement. Call Nichol today for details.
Great dental health is an essential part of a healthy lifestyle. Dental insurance plans can help you maximize your dental health. In fact, people with dental insurance are more than twice as likely to visit their plantation dentist regularly. Call our Plantation dental office so we can help you find an individual or family dental insurance plan today.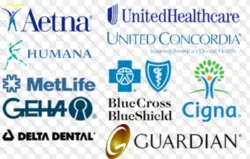 Researching and choosing dental insurance plans can be overwhelming—monthly premiums, annual maximums, deductibles may leave you with a lot to consider. Our Plantation dental office wants to make your decision easier by demystifying the process of choosing a dental insurance plan based on dental treatment you may need.
Sedation Dentistry Payment Plans & Financing Options
We accept checks, cash, debit cards, credit cards and all major dental insurance. We also offer a flexible payment plan for certain treatments. Please call Nichol for details.
We provide a simple and affordable way to pay for your dental treatment with Lending Club Patient Solutions. Their rates are low, their approvals are high and decisions happen faster than ever before.
Would the cost of dental treatments in Plantation and Fort Lauderdale area prove prohibitive for an individual, there are options to consider that can put your dental treatment within reach. We have found that LendingClub online application is fast and easy. It takes minutes, with no impact on your credit score. You can instantly review the financing offers that you qualify for, and you'll never need to visit a branch to complete your online application.
Our dental office is affiliated with LendingClub for all dental treatment. LendingClub can finance over any amount up to $20,000+ for full mouth reconstruction. All LendingClub financing payment plans feature an affordable fixed rate, which means your monthly payment does not increase. Moreover, you can prepay your offer at any time without a prepayment penalty or fee.
With this type of financing plan, patients can break up the total cost of the procedure into a series of monthly payments. Click on the LendingClub logo above to apply online and check your options in just minutes. Please note: (Under doctor name you must enter: "max arocha")
Another option, but less favorable, is CareCredit. You can use CareCredit for your family. In-office three steps are required to apply for CareCredit.



CareCredit is endorsed by some of the most credible organizations specific to each healthcare profession they support. And CareCredit is a GE Money Company, so you know you can count on them. For over 20 years, they've been helping over five million cardholders get the dental treatment they want and need.
Now you don't have to worry about saving up for the dental procedures you want and need. With CareCredit, the decision's in your hands to get what you want, when you want it. For more information, visit carecredit.com or call our office so we can help you with the process.
Sedation Dentistry Service
Dental implants
Wisdom teeth removal
LANAP - Gum laser therapy.
Waterlase iPlus - Laser Dentistry – Dental fillings with less need for shots and anesthesia.
Digital X-rays - Up to 80% less radiation than conventional X-rays.
Sedation dentistry - Nitrous oxide - Laughing Gas, IV Sedation, Twilight Anesthesia and General anesthesia.
iCat Scanner - 3D CBCT scanner know as CT scan
Dentist in Plantation
We are looking forward to helping you and your family!.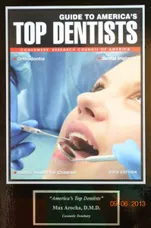 Dentist in plantation award in the city of Plantation. Feel free to click the link below at the of this page to read our daily live reviews from our patients. You may also look online for additional reviews of our office on Yelp and Google.
We know how important your smile can be in your day-to-day activities. This is why every team member, from Dr. Arocha and Dr. Jaquez to our dental hygienist, keep up with the top of the line technology and methods so that we can provide you with the best dental service.
Finding the best dentist can be an overwhelming process. Where do you start? Asking your co-workers or friends can be helpful. Other options such as referral services can often require dentists to pay for their listings. Here at our office, it is our mission to provide you the best dental experience.
The modern techniques and methods used by our office, like dental lasers, will put you at ease with our caring personality, gentle treatments, a relaxing atmosphere, and sedation options.
Dr. Max Arocha was selected as one of "America's Best Dentists"! This honor places us among the Plantation most respected dentists.
Top Sedation Dentist in Florida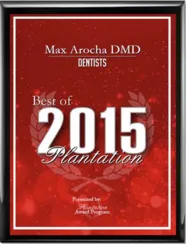 Award-winning Plantation Dentist, Dr. Max Arocha is a trained and knowledgeable dentist with more than 10 years of experience in his field. With thousands of hours of advanced training in dental specialties, including cosmetic dentistry and implant dentistry, he has established a world-class dental office in beautiful Fort Lauderdale, Florida.
Dr. Arocha provides a full range of dental services. As one of the top dentists in Plantation, he realizes patients want a comprehensive dental practice that can handle their needs from routine teeth cleanings to the most complex dental implants.
Best Local Dentists
When you come to see Plantation Dentists, Dr. Arocha and Dr. Jaquez, about your dental care, you won't get a "one size fits all" dental treatment plan. Dr. Arocha and Dr. Jaquez understand that each patient is unique and that everyone has a different set of concerns, priorities, and needs when it comes to having a better smile.
"Improving your smile doesn't have to mean getting a full make-over, although we do a lot of that. It can be as simple as whitening your teeth," says Dr. Arocha.
"No matter what you do, something is available to change your smile and that 'something' just might be the easiest youth-restoring action you've ever taken!".
Taking his unique approach to each patient, Dr. Arocha and Dr. Jaquez have changed the smiles and lives of many of their patients. With years of producing beautiful results, Dr. Arocha and Dr. Jaquez have become renowned as the best local dentists Plantation has to offer.
Sedation dentistry serving Fort Lauderdale
At our dental care of Plantation, we care about people, not just teeth. We strive to deliver outstanding dentistry in a caring way. We use the most current and efficient techniques and materials that result in long-lasting and beautiful smiles.
Dr. Max Arocha has been practicing dentistry for 15 years and is committed to providing those living and working in Plantation, FL with quality oral health care. If you are looking for a dental practice that focuses on compassion, professionalism, and affordability, call us today to schedule an appointment.
Our office believes taking a caring approach includes finding ways to make visits as efficient as possible. By incorporating the latest advances in modern dentistry, we are able to offer the most up-to-date and proven treatment. Our Plantation practice features quick and easy digital imaging, including CBCT X-rays that capture a 3D image and precisely guide intricate procedures such as dental implant placement. For added convenience, our office is equipped with sedation technology, so we can create and customize restorations in-house and in one visit for crowns delivered on the same day.
Schedule an appointment today! Dr. Arocha and Dr. Jaquez and their friendly staff in Plantation are proud to provide patients with a caring and modernized approach to their oral health care. If you are looking for a dentist who offers sedation, comprehensive and efficient treatment, contact us today about setting up your first appointment.
From the moment you arrive at our dental practice of Plantation, our dedicated team ensures you feel comfortable and right at home. After listening to the patient and their needs and concerns, we formulate a specific plan unique to each individual. We also provide a detailed explanation of what to expect during every appointment.
We utilize digital X-rays , which reduce patient exposure, as well as cone beam imaging to create a 3D model of your teeth in seconds. Dr. Arocha and Dr. Jaquez can also use an intraoral camera, models, and drawings as visual aids to help patients thoroughly understand what is going on in their mouths.
Plantation Dental Office