Dental Emergency in Plantation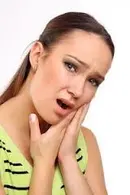 A knocked out tooth or bitten tongue can cause panic in any parent, but quick thinking and staying calm are the best ways to approach such common dental emergencies and prevent additional unnecessary damage and costly dental restoration. This includes taking measures such as the application of cold compresses to reduce swelling, and of course, contacting our office as soon as possible.
We understand that the very nature of a dental emergency is that happens unexpectedly such as a knocked-out tooth, abscess or a loose crown. We are available to treat plantation and Fort Lauderdale dental emergency patients. A traumatic injury to the mouth or an infection can have serious consequences. Contacting our dental office in emergency situations is vital to preventing further complications and dental treatments. Our dentists will do their best to get you in as soon as possible and help you get out of pain. To learn more about the emergency dental procedures we offer, please visit the respective pages, or contact our office for a dental emergency appointment.