Our Dental Implants Practice Story
We owed a huge thanks to our Plantation and Broward County community in particular to the city of Plantation for allowing us in helping them with our sedation, All-On-4 ® dental implant procedures, and gum laser treatment. We started up in private practice in 2004 and we have been on an epic ride ever since. We hope the residents of Plantation would continue to be a part of our story for many more years to come.
Experiencing life from having dental issues is emotionally exhausting for many patients. Our great satisfaction in serving our wonderful patients with their journey of having healthy teeth for a new smile, especially when patients' tears of happiness are present, is difficult to put into words. Every patient has a story to tell...
When we met our patients in real life, we try to unearth their dental and life stories and tell our own as implant and sedation dentists. The end goal is to find out if we can help them.
In this process of knowing each other tap into the underlying reason patients develop dental issues and why they have decided to come to see us – to get to be the very best version of themselves; a version they have always had within them that got lost along the way.
---
Our Mission
We are interested in helping one patient at a time on their journey of achieving healthy teeth and gums for life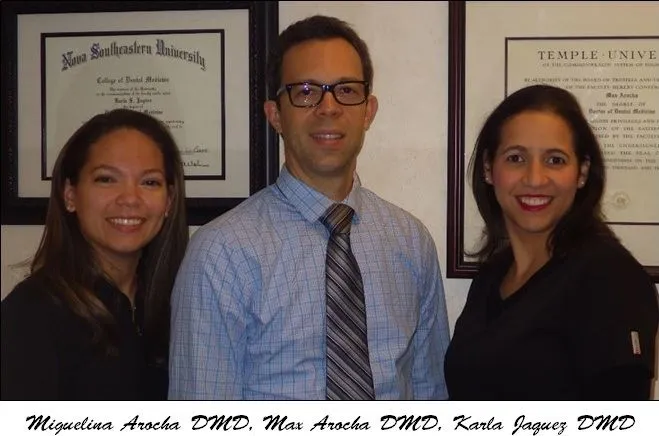 Dental Implants in Plantation, FL
Max Arocha, DMD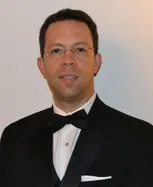 Dr. Max Arocha is a Florida board-certified dentist who earned a doctorate in Dental Medicine from Temple University's School of Dentistry in Pennsylvania . After completing his post-doctoral practice residency in 2004, where he gained advanced training in dental implant surgery, surgical extractions and twilight anesthesia, at Lehigh Valley Hospital , Dr. Arocha proceeded to earn his certification for Intravenous (IV) Moderate Sedation Anesthesia from Montefiore Hospital and Albert Einstein College of Medicine .
Dr. Arocha acquired certificates in soft and hard tissue lasers and a Laser Fellowship Certificate from the World Clinical Laser Institute .
He has spoken and made television appearances for the National Medical Report about dental implants. He has pioneered several minimally invasive All-On-4 ® dental implant techniques using advanced hard tissue lasers with computerized 3D surgical guide protocols. He has taught at the World Clinical Laser Institute about advanced laser techniques for bone regeneration. He also is an instructor to fellow dentists, particularly in the area of All-On-4 ® Dental Implants under twilight anesthesia.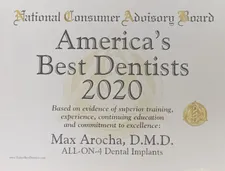 Dr. Max Arocha holds hospital privileges at Memorial Regional Hospital. He is a prolific innovator and awarded numerous U.S. and international patents in the field of medicine in local anesthesia and the field of periodontal nanotechnology and periodontal medical devices.
Dr. Arocha is a member of numerous professional associations including:
The Academy of Osseointegration for dental implants.
Karla Jaquez DMD
Dr. Jaquez (wife dentist of Dr. Max Arocha) earned her first Doctorate degree in Dental Medicine in the Dominican Republic where she has practice prosthodontics dentistry and has received great satisfaction in helping patients achieve good oral health for seven years. Dr. Jaquez then moved to Plantation Florida and graduated from Nova University College of Dental Medicine with a D.M.D. degree in 2012 and board certification.Dr. Jaquez has acquired certificates in soft and hard tissue lasers and a Laser Fellowship Certificate from the World Clinical Laser Institute.

Her dedication to patients and the pursuit of excellence have characterized her professional career.
Eitan Gross DMD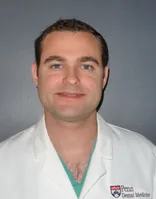 Dr. Eitan practices general anesthesiology in the city of Plantation. Dr. Eitan Gross completed his residency in general anesthesiology at Lutheran Medical Center in Brooklyn, NY. Lutheran is one of nine certified dental anesthesiology programs in the country. Dr. Gross is one of a handful of dental anesthesiologists in the state of Florida.
Dr. Gross has a strong background in hospital-based general anesthesiology as well as specific training for special needs and fearful adults in the dental clinic environment.
Dr. Gross acquired a certificate in general anesthesiology, advanced cardiac life support (ACLS), and basic life support (BLS).
Dr. Gross has also conducted research on the effects of common anesthetic medications on children.
Prior to completing his advanced residency in anesthesiology, Dr. Gross received his DMD degree from the University of Pennsylvania where he received honors while working at their medically compromised clinic.
In his free time, Dr. Gross enjoys traveling, scuba diving, and being with family.
City of Plantation
The city of Plantation's natural environment is unsurpassed by other South Florida cities. It is geographically centered in Broward County. This city has expanded into a growing, vibrant municipality, with a residential population exceeding 90,000. It's lined with upscale outdoor restaurants, malls, stores, boutiques, luxury hotels, and full-service hospitals.
Plantation General Hospital is a full-service facility that has been providing a range of healthcare services to residents of Plantation and Central Broward County for about 50 years. Their nationally recognized centers of excellence in intensive care have earned them a distinguished reputation for quality. From birth throughout your entire life, Plantation General Hospital is there for you and your healthcare needs.
Miguelina Arocha DMD (Dr. Mimi)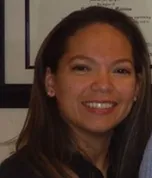 Dentist Dr. Miguelina Arocha is a Florida board-certified dentist who earned a doctorate in Dental Medicine in 2007 from Temple University's School of Dentistry in Pennsylvania . Dr. Miguelina also known as Dr. Mimi, has a strong background in outstanding customer service as well as specific training for fearful adults in the dental clinic environment. Her direct telephone line 954-990-6543