Dental Implants Plantation, FL

Expect the best dentist visit when you come to our dental office for dental implants, laser gum treatment LANAP, wisdom teeth removal, All-On-4 Dental Implants, IV sedation and general anesthesia. Our certified and licensed dentists specialize in sedation dentistry and anxiety-free dental visits. We have pioneered several sedation techniques in All-On-4 Dental Implants. In addition, our office is certified in twilight sedation and general anesthesia. Max Arocha DMD is a prolific innovator and awarded U.S. and international patents in the field of injectable methods of anesthesia and periodontal antibiotics.

We look forward to hearing your story. We enjoy helping and caring for you and your family.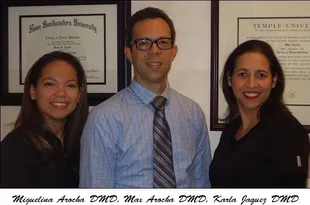 Our dental practice is in compliance with CDC COVID 19 dental protocols and guidelines for the dental setting.
Our dental practice has been on an epic ride simply by providing you with Teeth-in-a-day dental implants under sedation to deliver a pleasant and relaxing visit. Our focus is to replace anxiety with a peaceful dental appointment. We offer conscious Intravenous (IV) sedation, often referred to as Dental Intravenous (IV) Anesthesia or "Twilight Sedation". This is what sets our office apart.
Our dental implant center in Plantation is inspected and certified by the state of Florida to provide general anesthesia. Call today for information about how to sleep through your next dental appointment.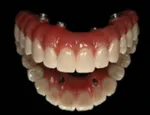 Our dentists serve the city of Plantation, Fort Lauderdale, Weston, Miramar, Miami, Pembroke Pines, Hollywood, Coral Springs, Sunrise, Boca Raton, Palm Beach area, and Broward County.
Imagine undergoing years' worth of dental work all while being sedated. Once you have experienced the benefits of IV sedation dentistry, you may wonder why you waited so long to make the appointment.
Dr. Max Arocha enjoys spending about 1 hour daily replying to emails and answering your dental questions online. You may also send us your x-ray(s) via email for a complimentary differential diagnosis interpretation.

What are Dental Implants?
Dental implants are artificial tooth roots that are surgically placed into the jawbone. Once the implant has fused with the bone, a crown is attached to the implant to complete the tooth replacement process. Dental implants are the most durable and natural-looking tooth replacement option available.
Benefits of Dental Implants
Dental implants offer a number of benefits over other tooth replacement options, including:
Improved appearance and function: Dental implants look and feel like natural teeth, allowing you to eat, speak, and smile with confidence.
Durability: Dental implants are made from titanium, which is a very strong and durable material. With proper care, dental implants can last a lifetime.
Improved oral health: Dental implants help to preserve the jawbone and prevent the remaining teeth from shifting.
Increased self-esteem: Dental implants can help you to regain your smile and your confidence.
Who is a Candidate for Dental Implants?
Most people are candidates for dental implants. However, there are a few factors that need to be considered, such as the overall health of the patient and the condition of the jawbone. If you are missing one or more teeth, we encourage you to schedule a consultation to learn more about whether dental implants are right for you.
Why Choose Us for Your Dental Implants in Plantation, FL?
At Max Arocha DMD, we offer a number of advantages over other dental practices in the Plantation, FL area, including:
Experienced and qualified dentists: Our dentists are highly experienced in placing and restoring dental implants. They will work with you to develop a personalized treatment plan that meets your individual needs and goals.
State-of-the-art technology: We use the latest dental technology and equipment to ensure that your dental implant procedure is as comfortable and successful as possible.
Compassionate and caring staff: Our staff is committed to providing you with the highest quality care and support throughout your dental implant journey.
Costs of Dental Implants
The cost of dental implants varies depending on a number of factors, including the number of implants needed, the location of the missing teeth, and the complexity of the procedure. However, dental implants are a long-term investment that can save you money in the long run.
Schedule a Consultation Today
If you are considering dental implants in Plantation, FL, we encourage you to schedule a consultation with us today. We will be happy to answer your questions and help you determine if dental implants are the right choice for you.
Contact us today at 954-432-7771 or [email protected] to schedule your consultation.

Dental Implants Serving the Fort Lauderdale Area.

We specialize in replacing missing and bad teeth in a single appointment with twilight sedation and general anesthesia services under an affordable dental implant care program.
Dental implants are metal posts that are surgically placed into the jawbone just beneath your gums. The primary use of dental implants is to replace your teeth via supporting single and multiple crowns, fixed bridges, and removable loose dentures. Teeth in a day with dental implants are one of the best ways to replace failing teeth. They are natural-looking, secure, and long-lasting.
Our plantation dentists ensure that you have a pleasant and relaxing visit. Over 10,000 patients have chosen us as their dentists and oral health care provider.
Looking for Affordable Dental Implants?
Our dental office in Plantation, FL suits any budget. We have been trusted by local families for 15 years. Since many patients express concern about dental care costs, we offer affordable ways to ease the payment process with payment options. Our experienced Plantation dentists offer periodontal, laser, and all-on-4 dental implants for teeth-in-a-day, specialties to meet the many needs of our patients.
All-On-4 Dental Implants Patient Reviews
Doris Pereyra
" I spend close to one year looking for an All-on-4 dental implants doctor. I had three consultations during my journey on finding the best dental implant provider to replace my failing dental work and fix my gum disease. My front teeth were in bad shape. I'm was impressed with Dr Arocha years of experience, his patience for listening to everything I had to say, his friendly assistant and his genuinely caring personality. He spend one hour and twenty minutes with me alone going over EVERYTHING with me. What a passionate dentist he is. I have traveled from Georgia for a All-on-4 consultation to meet Dr Max Arocha in south Florida and find out about the sedation he offered including general anesthesia. I was delighted to also find out that his All-on-4 cost was the most affordable out of the four consultations I had. I had the All-on-4 procedure done in about 3 hrs under sedation. I don't remember anything but the best part is that I did not have any pain the next day of the surgery. None!!!! Zero!!! I don't know how Dr Arocha does it. This is truly an amazing doctor with stunning results. I highly recommend Max Arocha DMD for All-on-4 dental implants. Once you get to meet him in person you come to realize that you are in great hands.Doctor and staffing are bilingual "
Max Arocha DMD actual patient review. All-on-4 patient review

Dentists in Plantation, Florida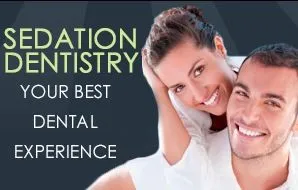 We have created a dental practice in the city of Plantation that specializes in sedation dentistry services. We treat every patient like family and provide them with excellent customer service with a caring, personal touch. Our number one priority is the well-being of our patients. We take our time with every patient and respect their personal needs to ensure that they have their best dental experience.
Our front desk team members take pride in helping the community of Plantation FL. through our support of Broward county outreach activities. They are looking forward to meeting you and your family.
Permanent Teeth-in-a-day
Dental implants are the best way to replace missing or failing teeth. Teeth-in-a-day is natural-looking, secure, and long-lasting. We are one of the first in Florida to have an in-house dental technology lab and CT scan for all-on-4 dental implants so the patient can have teeth-in-a-day treatment. Our teeth-in-a-day treatment offers all the advantages of dental implants without the lengthy treatment process. We are pleased to offer teeth-in-a-day in Plantation in one visit for patients seeking a beautiful smile.

The best way to determine whether you are a suitable candidate for teeth-in-a-day is to have a complimentary consultation with Dr. Max Arocha. In general, candidates are patients who:
Are you in need of full top and/or bottom tooth replacement with a fixed dental prosthesis
Want a more reliable and sturdy alternative to removable dentures
Are you in good to fair physical health
Want to eat, speak and smile with improved confidence
The teeth-in-a-day process requires planning in order to be successful. Dr. Arocha will use CT scanning to create a three-dimensional map of the mouth including surgical sites. Then, he will use computer-aided design and computer-aided manufacturing software to develop a customized treatment plan. Thanks to this dental technology, the actual treatment procedure can be completed in a single visit under sedation.
LANAP Gum Laser Treatment, Sedation, All-on-4 Dental Implants, and more
Our sedation dental office offers a full array of family dental services to help you and your family maintain healthy gums and teeth for life. You can read more on this page about specific services.
PATIENT REVIEWS
What our patients are saying
IV Sedation Dentistry in Florida: Benefits, Costs, Candidates, and Types
What is IV sedation dentistry?
IV sedation dentistry, also known as intravenous sedation, is a type of sedation that uses medication administered through the bloodstream to help patients relax and feel comfortable during dental procedures. It is a safe and effective way to reduce anxiety and pain, and it is often used for patients who have complex dental needs or who have a fear of the dentist.
Benefits of IV sedation dentistry
There are many benefits to IV sedation dentistry, including:
Reduced anxiety and fear: IV sedation can help patients feel relaxed and calm during dental procedures, even if they have a fear of the dentist.
Pain relief: IV sedation can also provide pain relief, so patients may not feel any discomfort during their procedure.
Shorter procedures: IV sedation can help to shorten dental procedures by making patients more relaxed and cooperative.
Improved quality of care: IV sedation can help dentists to provide better quality care to their patients by making it easier to perform complex procedures.
Costs of IV sedation dentistry
The cost of IV sedation dentistry varies depending on a number of factors, such as the type of sedation, the length of the procedure, and the dentist's fees. However, it is generally more expensive than other forms of sedation, such as oral sedation or nitrous oxide.
Who is a candidate for IV sedation dentistry?
IV sedation dentistry is a safe and effective option for most patients, but it is not right for everyone. Some people who may be good candidates for IV sedation dentistry include:
Patients with complex dental needs, such as multiple extractions or root canals.
Patients with a fear of the dentist or dental anxiety.
Patients who have difficulty cooperating with dental procedures.
Patients who have a gag reflex.
Patients who have sensitive teeth or gums.
Types of IV sedation dentistry
There are two main types of IV sedation dentistry:
Moderate sedation: This type of sedation allows patients to remain conscious and responsive, but they are in a deeply relaxed state.
Deep sedation: This type of sedation puts patients in a state of sleep-like consciousness. They may not be able to respond to questions or commands.
How to prepare for IV sedation dentistry
Before your IV sedation dentistry procedure, your dentist will provide you with instructions on how to prepare. These instructions may include:
Fasting for several hours before the procedure.
Avoiding alcohol and caffeine for 24 hours before the procedure.
Arranging for someone to drive you to and from the procedure.
What to expect during IV sedation dentistry
On the day of your procedure, an IV line will be inserted into your arm. The sedative medication will then be administered through the IV line. You will begin to feel relaxed within a few minutes. Once you are adequately sedated, your dentist will begin the procedure.
During the procedure, you may be monitored by a dentist, nurse anesthetist, or other healthcare professional. You will also be given oxygen through a nasal mask.
What to expect after IV sedation dentistry
After your procedure, you will be taken to a recovery room, where you will be monitored until the sedative medication has worn off. You may feel groggy and disoriented for a few hours after the procedure. It is important to have someone drive you home and stay with you for the rest of the day.
Risks and side effects of IV sedation dentistry
IV sedation dentistry is generally a safe procedure, but there are some risks and side effects associated with it. These risks and side effects include:
Allergic reaction to the sedative medication
Nausea and vomiting
Dizziness and drowsiness
Headache
Shortness of breath
Chest pain
If you experience any of these side effects, be sure to tell your dentist or nurse right away.
How to find a dentist who offers IV sedation dentistry

When choosing a dentist for IV sedation dentistry, it is important to select someone who is experienced in this type of sedation and who has a good reputation. You should also make sure that the dentist's office has the necessary equipment and staff to safely administer IV sedation.
Laser Gum Treatment LANAP
Laser gum treatment LANAP, or Laser Assisted New Attachment Procedure, is a minimally invasive procedure used to treat gum disease. It uses a laser to remove diseased gum tissue and bacteria, and to stimulate the growth of new tissue. LANAP is a less painful and more successful treatment alternative to traditional gum disease surgery.
How does LANAP work?
The LANAP procedure is performed using a PerioLase MVP-7 laser. This laser emits energy at varying pulsating frequencies, which allows it to target specific tissues without damaging the surrounding healthy tissue.
During the LANAP procedure, the dentist will first use the laser to remove diseased gum tissue and bacteria from the pockets around the teeth. The laser will also be used to stimulate the growth of new tissue.
The LANAP procedure is typically performed in two sessions. The first session is used to treat the upper half of the mouth, and the second session is used to treat the lower half of the mouth. Each session typically lasts two to three hours.
Benefits of LANAP
LANAP offers a number of benefits over traditional gum disease surgery, including:
Less pain and discomfort
Less bleeding
No need for sutures
Faster healing time
Reduced risk of infection
Improved gum health
Reduced risk of tooth loss
LANAP for periodontal disease
Periodontal disease, also known as gum disease, is a chronic infection of the gums that can damage the gums, bones, and ligaments that support the teeth. If left untreated, periodontal disease can lead to tooth loss.
LANAP is an effective treatment for all stages of periodontal disease. It can be used to treat mild, moderate, and severe cases of gum disease.
LANAP for receding gums
Receding gums are a common sign of gum disease. When the gums recede, the roots of the teeth are exposed. This can make the teeth more sensitive to cold and hot foods and drinks, and it can also increase the risk of tooth decay and tooth loss.
LANAP can be used to treat receding gums and to promote the growth of new gum tissue.
Who is a candidate for LANAP?
LANAP is a safe and effective treatment for most people with gum disease. However, it is important to talk to your dentist to see if LANAP is right for you.
LANAP may not be right for people with certain medical conditions, such as:
Diabetes
Heart disease
Pacemaker or other implanted device
Pregnant or breastfeeding
LANAP recovery
The LANAP recovery time is typically very short. Most people can return to their normal activities within a day or two of the procedure.
You may experience some minor discomfort after the procedure, such as soreness, swelling, and bleeding. This discomfort is usually mild and can be managed with over-the-counter pain medication.
You will also need to follow a special diet for a few days after the procedure. You should avoid eating hard, crunchy, or spicy foods. You should also avoid smoking and drinking alcohol.
LANAP cost
The cost of LANAP varies depending on the severity of your gum disease and the location of your dentist. However, LANAP is generally less expensive than traditional gum disease surgery.
LANAP results
LANAP is a very effective treatment for gum disease. Studies have shown that LANAP can lead to a significant reduction in pocket depth and an increase in attachment level. Additionally, LANAP has been shown to improve gum health and reduce bleeding and inflammation.