Dental Implant Solutions. Procedure, Surgery, Types, and Cost
Expect the best dentist visit when you come to our sedation dental office. Our certified and licensed dentists specialize in sedation dentistry and anxiety-free dental visits. We have pioneered several sedation techniques in All-On-4 Dental Implants. In addition, our office is certified in twilight sedation and general anesthesia. Max Arocha DMD is a prolific innovator and awarded U.S. and international patents in the field of injectable methods of anesthesia and periodontal antibiotics.
We look forward to hearing your story. We enjoy helping and caring for you and your family.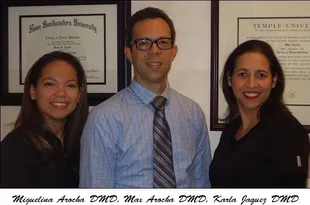 Our dental practice is in compliance with CDC COVID 19 dental protocols and guidelines for the dental setting.
Our dental practice has been on an epic ride simply by providing you with Teeth-in-a-day dental implants under sedation to deliver a pleasant and relaxing visit. Our focus is to replace anxiety with a peaceful dental appointment. We offer conscious Intravenous (IV) sedation, often referred to as Dental Intravenous (IV) Anesthesia or "Twilight Sedation". This is what sets our office apart.
Our dental implant center in Plantation is inspected and certified by the state of Florida to provide general anesthesia. Call today for information about how to sleep through your next dental appointment.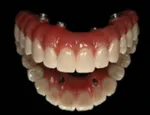 Our dentists serve the city of Plantation, Fort Lauderdale, Weston, Miramar, Miami, Pembroke Pines, Hollywood, Coral Springs, Sunrise, Boca Raton, Palm Beach area, and Broward County.
Imagine undergoing years' worth of dental work all while being sedated. Once you have experienced the benefits of IV sedation dentistry, you may wonder why you waited so long to make the appointment.
Dr. Max Arocha enjoys spending about 1 hour daily replying to emails and answering your dental questions online. You may also send us your x-ray(s) via email for a complimentary differential diagnosis interpretation.
Dental Implants Serving the Fort Lauderdale Area.

We specialize in replacing missing and bad teeth in a single appointment with twilight sedation and general anesthesia services under an affordable dental implant care program.
Dental implants are metal posts that are surgically placed into the jawbone just beneath your gums. The primary use of dental implants is to replace your teeth via supporting single and multiple crowns, fixed bridges, and removable loose dentures. Teeth in a day with dental implants are one of the best ways to replace failing teeth. They are natural-looking, secure, and long-lasting.
Our plantation dentists ensure that you have a pleasant and relaxing visit. Over 10,000 patients have chosen us as their dentists and oral health care provider.
Looking for Affordable Dental Implants in Plantation?
Our dental office in Plantation, FL suits any budget. We have been trusted by local families for 15 years. Since many patients express concern about dental care costs, we offer affordable ways to ease the payment process with payment options. Our experienced Plantation dentists offer periodontal, laser, and all-on-4 dental implants for teeth-in-a-day, specialties to meet the many needs of our patients.
Dentists in Plantation, Florida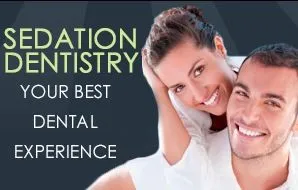 We have created a dental practice in the city of Plantation that specializes in sedation dentistry services. We treat every patient like family and provide them with excellent customer service with a caring, personal touch. Our number one priority is the well-being of our patients. We take our time with every patient and respect their personal needs to ensure that they have their best dental experience.
Our front desk team members take pride in helping the community of Plantation FL. through our support of Broward county outreach activities. They are looking forward to meeting you and your family.
Permanent Teeth-in-a-day
Dental implants are the best way to replace missing or failing teeth. Teeth-in-a-day is natural-looking, secure, and long-lasting. We are one of the first in Florida to have an in-house dental technology lab and CT scan for all-on-4 dental implants so the patient can have teeth-in-a-day treatment. Our teeth-in-a-day treatment offers all the advantages of dental implants without the lengthy treatment process. We are pleased to offer teeth-in-a-day in Plantation in one visit for patients seeking a beautiful smile.

The best way to determine whether you are a suitable candidate for teeth-in-a-day is to have a complimentary consultation with Dr. Max Arocha. In general, candidates are patients who:
Are you in need of full top and/or bottom tooth replacement with a fixed dental prosthesis
Want a more reliable and sturdy alternative to removable dentures
Are you in good to fair physical health
Want to eat, speak and smile with improved confidence
The teeth-in-a-day process requires planning in order to be successful. Dr. Arocha will use CT scanning to create a three-dimensional map of the mouth including surgical sites. Then, he will use computer-aided design and computer-aided manufacturing software to develop a customized treatment plan. Thanks to this dental technology, the actual treatment procedure can be completed in a single visit under sedation.
LANAP Gum Laser Treatment, Sedation, All-on-4 Dental Implants, and more
Our sedation dental office offers a full array of family dental services to help you and your family maintain healthy gums and teeth for life. You can read more on this page about specific services.