ALL-ON-4 Dental Implants with photos
Posts for tag: cosmetic dentistry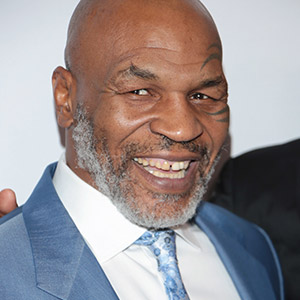 Mike Tyson made a splash when he faced off against sharks during the Discovery Channel's Shark Week 2020. But there's bigger news for fans of the former undisputed world heavyweight champion: After a 15-year absence, he will enter the ring again for two exhibition matches in the Fall. However, it's not just Tyson's boxing action that made news during his 20-year career. His teeth have also gotten their fair share of press.
Tyson used to be known for two distinctive gold-capped teeth in the front left side of his mouth. He made headlines when he lost one of the shiny caps—not from a blow by a fellow pugilist but from being headbutted by his pet tiger as Tyson leaned in for a kiss. Tyson's teeth again garnered attention when he had his recognizable gold caps replaced with tooth-colored restorations. But the world champion may be best known, dentally at least, for his trademark tooth gap, or "diastema" in dentist-speak. Several years ago, he had the gap closed in a dental makeover, but he soon regretted the move. After all, the gap was a signature look for him, so he had it put back in.
That's one thing about cosmetic dentistry: With today's advanced technology and techniques, you can choose a dental makeover to suit your individual taste and personality.
An obvious example is teeth whitening. This common cosmetic treatment is not a one-size-fits-all option. You can choose whether you want eye-catching Hollywood white or a more natural shade.
If your teeth have chips or other small imperfections, bonding may be the solution for you. In dental bonding, tooth-colored material is placed on your tooth in layers and then hardened with a special light. The material is matched to your other teeth so the repaired tooth fits right in. This procedure can usually be done in just one office visit.
For moderate flaws or severe discoloration, porcelain veneers can dramatically improve your appearance. These thin, tooth-colored shells cover the front surface of the tooth—the side that shows when you smile. Veneers are custom-crafted for the ideal individualized look.
Dental crowns can restore single teeth or replace missing teeth as part of a dental bridge. Again, they are manufactured to your specifications. With restorations like crowns and veneers, the smallest detail can be replicated to fit in with your natural teeth—even down to the ridges on the tooth's surface.
And if, like Mike Tyson, you have a gap between your teeth that makes your smile unique, there's no reason to give that up if you opt for a smile makeover. Whether you would like a small cosmetic enhancement or are looking for a more dramatic transformation, we can work with you to devise a treatment plan that is right for you.
If you would like more information about smile-enhancing dental treatments, please contact us or schedule a consultation. You can learn more in the Dear Doctor magazine article "Cosmetic Dentistry: A Time for Change."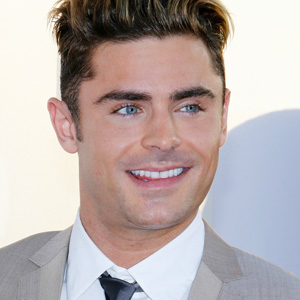 Actor Zac Efron has one of the top smiles in a business known for beautiful smiles. Bursting on the scene in 2006 at age 18 in High School Musical, Efron has steadily increased his range of acting roles. He recently starred as Ted Bundy on Netflix, wearing prosthetics to match the notorious serial killer's crooked teeth.
With his growing fame, Efron's attractive smile has become one of his more memorable attributes. But it wasn't always so. Before Hollywood, Efron's smile was less than perfect with small, uneven teeth and a gap between his top front teeth. Before and after pictures, though, make it quite apparent that the actor has undergone a significant smile makeover.
While fans are abuzz on the 411 regarding his dental work, Efron himself has been hush-hush about his smile transformation. We won't join the speculation: Instead, here are a few possible ways you can get a more attractive smile like Zac Efron.
Teeth whitening. A single-visit, non-invasive teeth whitening procedure can transform your dull, stained teeth into a brighter, more attractive smile. Although the effect isn't permanent, it could last a few years with a professional whitening and good oral practices. Having it done professionally also gives you more control over the level of shading you prefer—from soft natural white to dazzling Hollywood bright.
Orthodontics. Like Efron, if your teeth aren't quite in proper alignment, straightening them can make a big difference in your appearance (and your oral health as well). Braces are the tried and true method for moving teeth, but you may also be able to choose clear aligner trays, which are much less noticeable than braces. And don't worry about your age: Anyone with reasonably good dental health can undergo orthodontics.
Bonding. We may be able to correct chips and other slight tooth flaws with durable composite resins. After preparing your tooth and matching the material to your particular color, we apply it directly to your tooth in successive layers. After hardening, the unsightly defect is no more—and your smile is more attractive.
Veneers. Dental veneers are the next step up for more advanced defects. We bond these thin, custom-made layers of dental porcelain to the front of teeth to mask chips, heavy staining and slight tooth gaps. Although we often need to permanently remove a small amount of tooth enamel, veneers are still less invasive than some other restorations. And your before and after could be just as amazing as Zac Efron's.
Improving one's smile isn't reserved for stars like Zac Efron. There are ways to correct just about any dental defect, many of which don't require an A-lister's bank account. With a little dental "magic," you could transform your smile.
If you would like more information about how to give your smile a boost, please contact us or schedule a consultation. To learn more, read the Dear Doctor magazine articles "The Magic of Orthodontics" and "Porcelain Veneers."