ALL-ON-4 Dental Implants with photos
Posts for: April, 2021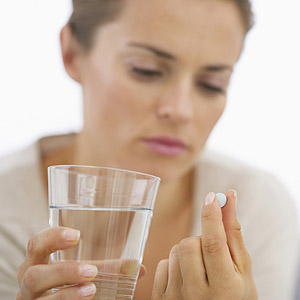 Narcotics have long played an important role in easing severe pain caused by disease, trauma or treatment. Healthcare professionals, including dentists, continue to prescribe them as a matter of course.
But narcotics are also addictive and can be dangerous if abused. Although addictions often arise from using illegal drugs like heroin, they can begin with prescriptive narcotics like morphine or oxycodone that were initially used by patients for legitimate reasons.
As a result, many healthcare providers are looking for alternatives to narcotics and new protocols for pain management. This has led to an emerging approach among dentists to use non-addictive non-steroidal anti-inflammatory drugs (NSAIDs) as their first choice for pain management, reserving narcotics for more acute situations.
Routinely used by the public to reduce mild to moderate pain, NSAIDs like acetaminophen, ibuprofen or aspirin have also been found to be effective for managing pain after many dental procedures or minor surgeries. NSAIDs also have fewer side effects than narcotics, and most can be obtained without a prescription.
Dentists have also found that alternating ibuprofen and acetaminophen can greatly increase the pain relief effect. As such, they can be used for many more after-care situations for which narcotics would have been previously prescribed. Using combined usage, dentists can further limit the use of narcotics to only the most severe pain situations.
Research from the early 2010s backs up this new approach. A study published in the Journal of the American Dental Association (JADA) concluded that patients receiving this combined ibuprofen/acetaminophen usage fared better than those only receiving either one individually. The method could also match the relief power of narcotics in after care for a wide range of procedures.
The NSAID approach is growing in popularity, but it hasn't yet displaced the first-line use of narcotics by dental professionals. The hesitancy to adopt the newer approach is fueled as much by patients, who worry it won't be as adequate as narcotics to manage their pain after dental work, as with dentists.
But as more patients experience effective results after dental work with NSAIDs alone, the new approach should gain even more momentum. And in the end, it promises to be a safer way to manage pain.
If you would like more information on dental pain management, please contact us or schedule an appointment for a consultation. You can also learn more about this topic by reading the Dear Doctor magazine article "Are Opioids (Narcotics) the Best Way to Manage Dental Pain?"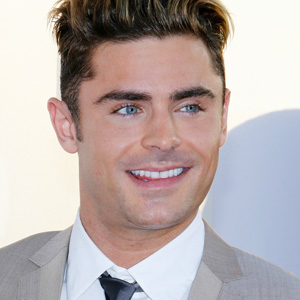 Actor Zac Efron has one of the top smiles in a business known for beautiful smiles. Bursting on the scene in 2006 at age 18 in High School Musical, Efron has steadily increased his range of acting roles. He recently starred as Ted Bundy on Netflix, wearing prosthetics to match the notorious serial killer's crooked teeth.
With his growing fame, Efron's attractive smile has become one of his more memorable attributes. But it wasn't always so. Before Hollywood, Efron's smile was less than perfect with small, uneven teeth and a gap between his top front teeth. Before and after pictures, though, make it quite apparent that the actor has undergone a significant smile makeover.
While fans are abuzz on the 411 regarding his dental work, Efron himself has been hush-hush about his smile transformation. We won't join the speculation: Instead, here are a few possible ways you can get a more attractive smile like Zac Efron.
Teeth whitening. A single-visit, non-invasive teeth whitening procedure can transform your dull, stained teeth into a brighter, more attractive smile. Although the effect isn't permanent, it could last a few years with a professional whitening and good oral practices. Having it done professionally also gives you more control over the level of shading you prefer—from soft natural white to dazzling Hollywood bright.
Orthodontics. Like Efron, if your teeth aren't quite in proper alignment, straightening them can make a big difference in your appearance (and your oral health as well). Braces are the tried and true method for moving teeth, but you may also be able to choose clear aligner trays, which are much less noticeable than braces. And don't worry about your age: Anyone with reasonably good dental health can undergo orthodontics.
Bonding. We may be able to correct chips and other slight tooth flaws with durable composite resins. After preparing your tooth and matching the material to your particular color, we apply it directly to your tooth in successive layers. After hardening, the unsightly defect is no more—and your smile is more attractive.
Veneers. Dental veneers are the next step up for more advanced defects. We bond these thin, custom-made layers of dental porcelain to the front of teeth to mask chips, heavy staining and slight tooth gaps. Although we often need to permanently remove a small amount of tooth enamel, veneers are still less invasive than some other restorations. And your before and after could be just as amazing as Zac Efron's.
Improving one's smile isn't reserved for stars like Zac Efron. There are ways to correct just about any dental defect, many of which don't require an A-lister's bank account. With a little dental "magic," you could transform your smile.
If you would like more information about how to give your smile a boost, please contact us or schedule a consultation. To learn more, read the Dear Doctor magazine articles "The Magic of Orthodontics" and "Porcelain Veneers."